The Ivey Academy Alumni Event – Courage and Accountability in Leadership
When


May 02, 2019, 7:30AM - 10:00AM
Where


First Canadian Place Gallery, 100 King Street West, Toronto, ON M5X 1A9 View map
Individuals with courage do the right thing even though it may be unpopular, actively discouraged, or result in a negative outcome for them. They show an unrelenting determination, confidence, and perseverance in confronting difficult situations. What happens to an organization when the people within it show courage and exercise voice? Decisions are made despite uncertainty. There is opposition to bad decisions. People learn. Innovation thrives which, of course, is essential in times of disruption. Conversely, what happens to an organization when people lack courage and are reluctant to speak up? People tend to go with the flow—even when the flow is based on bad information or decisions. A kind of muteness prevails as people understand that the contrarian view is not welcome. People remain silent even when wrongdoing or illegal behaviour is committed.
Despite the importance of exercising voice, research indicates that almost 50% of employees generally feel uncomfortable speaking up about problems and 85% have felt unable to openly raise issues to management at one point. New hires tend to be the most inclined to suppress voice yet also have especially unique perspectives to offer. These data points should be of concern to leaders in the public, private and not-for-profit sectors.
On Global Ivey Day, The Ivey Academy will bring together senior leaders who will talk about tough situations they have faced and how they found the courage to stand up for what they believe in. As we explore how to effectively exercise your voice, you will benefit from hearing the panel share their hard-won lessons. We will also consider the leadership implications – how do you create an environment where people can show their courage yet remain accountable to their colleagues and the organization? 
Please join Ivey Academy alumni and business leaders for this important breakfast discussion in Toronto.
REGISTRATION CLOSED
$25
Unable to join us in-person? We will be live streaming this event, please click here to register and further details will be sent to you prior to the event. 
Agenda
| | |
| --- | --- |
| 7:30-8 a.m. | Registration and breakfast |
| 8-9 a.m. | Presentation from Gerard Seijts and panel with business leaders |
| 9-9:30 a.m. | Q&A |
| 9:30-10 a.m. | Optional networking |
About the Panelists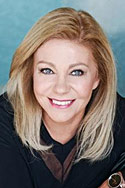 Trudy Fahie, Ivey HBA '81
Chief Executive Officer, Duo Bank of Canada
Full bio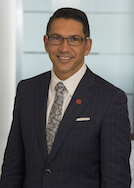 Ferio Pugliese
Senior Vice President, Air Canada Express and Government Relations
Full bio
Jeff Fielding
Chief of Staff to the City Manager, City of Toronto
Full bio

About the Moderator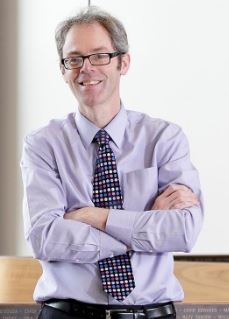 Gerard Seijts
Professor of Organizational Behaviour, Ivey Business School
Executive Director, Ian O. Ihnatowycz Institute for Leadership
Ian O. Ihnatowycz Chair in Leadership
Full bio
Questions about this event? Please contact Melissa Welsh, Associate Director, Alumni Relations & Corporate Development. Email:mwelsh@ivey.ca, phone: 519.675.5207.