2021 Ivey Alumni Achievement Award Recipient  
Patrick Spence, HBA '98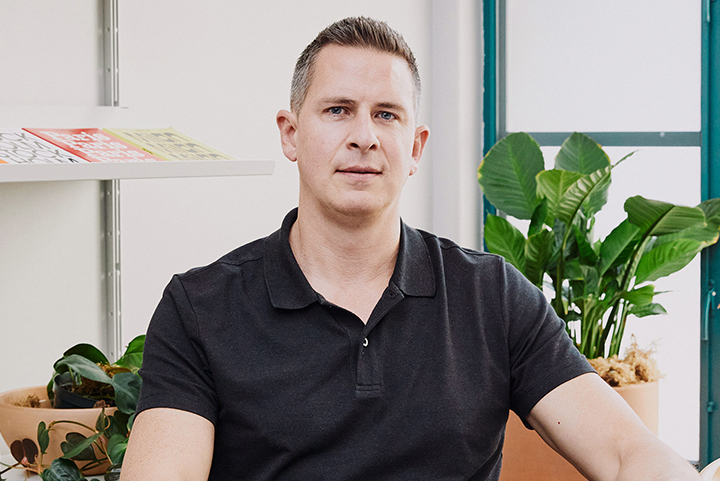 In celebration of Global Ivey Day, the Ivey Alumni Network (IAN) Board distributes the Ivey Alumni Achievement Award to recognize the amazing accomplishments of our alumni community. Our 2021 Award recipient Patrick Spence, HBA '98, and inaugural Award winner Sukhinder Singh Cassidy, HBA '92, sat down for a fireside chat on May 13 for Global Ivey Day. Watch Recording >
Patrick Spence, HBA '98, CEO of Sonos, is the 2021 recipient of the Ivey Alumni Achievement Award. Patrick is an admired leader with significant achievements in the consumer electronics industry who upholds the highest standards set forth by the Ivey Pledge, and the School's mission statement.
Patrick joined a small Waterloo-based company called RIM straight out of Ivey. He held a variety of roles over his 14-year career at RIM/BlackBerry, ultimately becoming the Executive Vice President of Global Sales and Marketing. While at RIM/BlackBerry, the company grew from $50 million in revenue operating in two countries to over $20 billion in revenue operating in 170 countries; it also grew from staffing of 150 to over 17,000 employees.
Patrick joined Sonos in 2012 as Chief Commercial Officer, and after playing a key role in leading the company through a period of hyper-growth, was promoted to CEO in 2017. Patrick took the smart home sound system company public in 2018. As of November 2020, Sonos is found in more than 10 million homes worldwide.    
During his time as an HBA student, and even early in his career, Patrick modelled his leadership style after the likes of legendary business icons Jack Welch, John Chambers, and Steve Jobs. After some time in the workforce, however, he learned there was nothing stopping anyone from becoming a great leader if they were authentic to themselves.
Patrick's leadership style is influenced by the Chinese philosopher Lao-Tzu, who is credited with saying: "A leader is best when people barely know he exists. When his work is done, his aim fulfilled, they will say: We did it ourselves." Over the last few years, Patrick has come to realize his "superpower" is his ability to bring a group of people together to achieve something they never thought possible.
Drawing on his experiences in team sports – culminating as a player and assistant coach of Western University's volleyball team – Patrick relishes the challenge of proving non-believers wrong.
"There is a common theme across the two companies I have put my heart and soul into: No one thought we could be successful in the face of much larger, and better resourced, incumbents," he says. "I relish looking for different and better ways of doing things and rising to the challenge of being the underdog."
Career Milestones
2020 – Successfully led Sonos through the pandemic, delivering its 16th consecutive year of growth, and record revenue and EBITDA.
2019 – Led Sonos through its first year as a public company, exceeding both revenue and EBITDA targets, and has also evolved its leadership team from four to eight to include three women and one African American.
2017 – Named CEO of Sonos, and immediately drove changes in its leadership team and new product introduction cycle. 
2012 – Joined Sonos from RIM/BlackBerry as Chief Commercial Officer. 
2010 – Moved to the U.K. to lead RIM/BlackBerry's Europe/Middle East/Africa region, which became its largest and fastest growing region (surpassing North America).
2009 – Led RIM/BlackBerry's North America efforts, securing the largest deal in its history – a $2-billion commitment from AT&T for a new product called BlackBerry Torch.
2007 – Named one of Canada's Top 40 Under 40.
2002 – Married wife, Erin, and within weeks moved halfway around the world to introduce BlackBerry to the Asia-Pacific region.
2000 – Secured several large agreements with corporate customers in the early days of RIM/BlackBerry, building momentum and attracting investors for follow-on financing.
Future Focus
"My goal is that Sonos becomes widely known and loved as the leader in everything audio, and that it is a place where people can do the best work of their lives and feel welcomed and included. The true test of my leadership is whether Sonos is still around, relevant, and thriving decades after my time is over."
About the Ivey Alumni Achievement Award
The selected Ivey Alumni Achievement Award recipient(s) has contributed significantly to their companies and communities throughout their career, while upholding the highest standards set forth by the Ivey Pledge. This alum is described as a leader who — whether an industry pioneer, community builder, growth driver, or disruptive accelerator — brings to life Ivey's mission statement. They think globally, act strategically, and contribute to the society in which they operate. As such, the Award recipient represents the best of our alumni community.
For more information about the Award, please contact alumni@ivey.ca.